Skype for the iPhone
Skype has finally made it to the iPhone.  You do have to be in a Wi-Fi zone to use it, but the call quality is fantastic.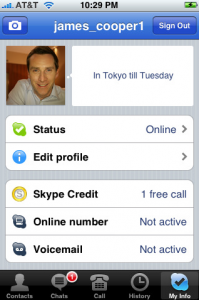 Skype also offers a monthly subscription service as well as a service called Pay As You Go, which allows you to call landlines and mobiles at a very low cost per minute.  International calls with the Pay As You Go credit start at around two cents per minute.