Need Mac Help's Top 10 iPhone Apps – App #7
Number 7 on our list of the top 10 Apps that we really like right now is Shazam.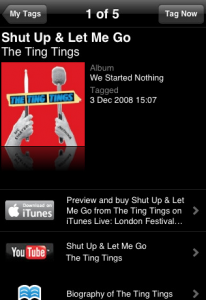 Say you're in a bar (or restaurant, or shop, or any location where music is playing) and you hear a great song, and you want to know who the band is.  All you have to do is hold your iPhone up in the air and Shazam will identify it for you.  No need to bother the bartender.