Need Mac Help's Top 10 iPhone Apps – App #6
If you've had enough of the holiday tunes and want to acquire some new music that is better suited to your personal tastes, then check out Need Mac Help's #6 App, Pandora Radio.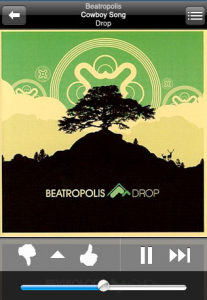 The Pandora Radio App is personalized radio for your iPhone.  It helps you create "stations" based on your favorite bands, songs or style of music.  If you don't like one of the songs that Pandora suggests, you just select the thumbs down and Pandora will further refine the selections to fit your taste.  You can also bookmark songs that you like and create stations from them or buy them in iTunes.